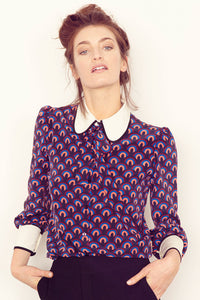 A new addition to the family is our Daisy shirt. Slighty retro, totally cool, and fit for every occasion. With it's contrast collar and cuffs, it will be a wardrobe staple you will wonder how you ever lived without! Fits true to size.
100% silk
Made in the UK
Dry Clean only
Sizes small/medium/large
Price 295 for both pieces.
To order please email us at
info@tabithawebb.co.uk