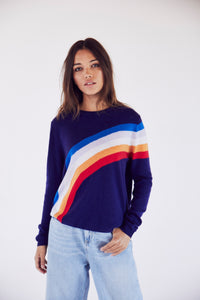 We love this retro take on our original rainbow jumper, which we have now named the Moonbow! It is cool, light, and understated. Fabulous colours, fabulous shape. So, just fabulous then:) And by the way, it will make you the coolest girl in the room.

70% wool/30% cashmere
dry clean only
size s/m/l

price 265

Ready for immediate delivery!