Summer Jackets? I'd rather don some leather..
I honestly don't know why, but even hearing the words 'summer jacket' gives me the chills, let alone anything else.
You see the thing is, I can't really imagine a time where I would wear a summer jacket – it seems like a pointless purchase to me, so I always work around it.
That is of course unless you call my leather biker jacket obsession a summer jacket.
I have a black one for the winter, and a light blue one, a cream one and a light pink one for the summer. Yup, that is absolutely true. Because just tell me, when doesn't a biker jacket work? It is awesome with your jeans, it's cool as hell over your floral summer dress, it's perfect for an evening out drinking a glass of rose at the pub and I truly believe you can even wear it over your favourite frock to a drinks party or a wedding.
People may stare, but only because you are the coolest looking person there.
And before you try to tell me leather is too hot in the summer my answer is simple – if it's too hot to wear a leather jacket, then it's too hot to wear a jacket full stop.
Pastel biker jackets are all over the place, but head to All Saints for their Balfern biker – it's a classic but the old ones are always the best.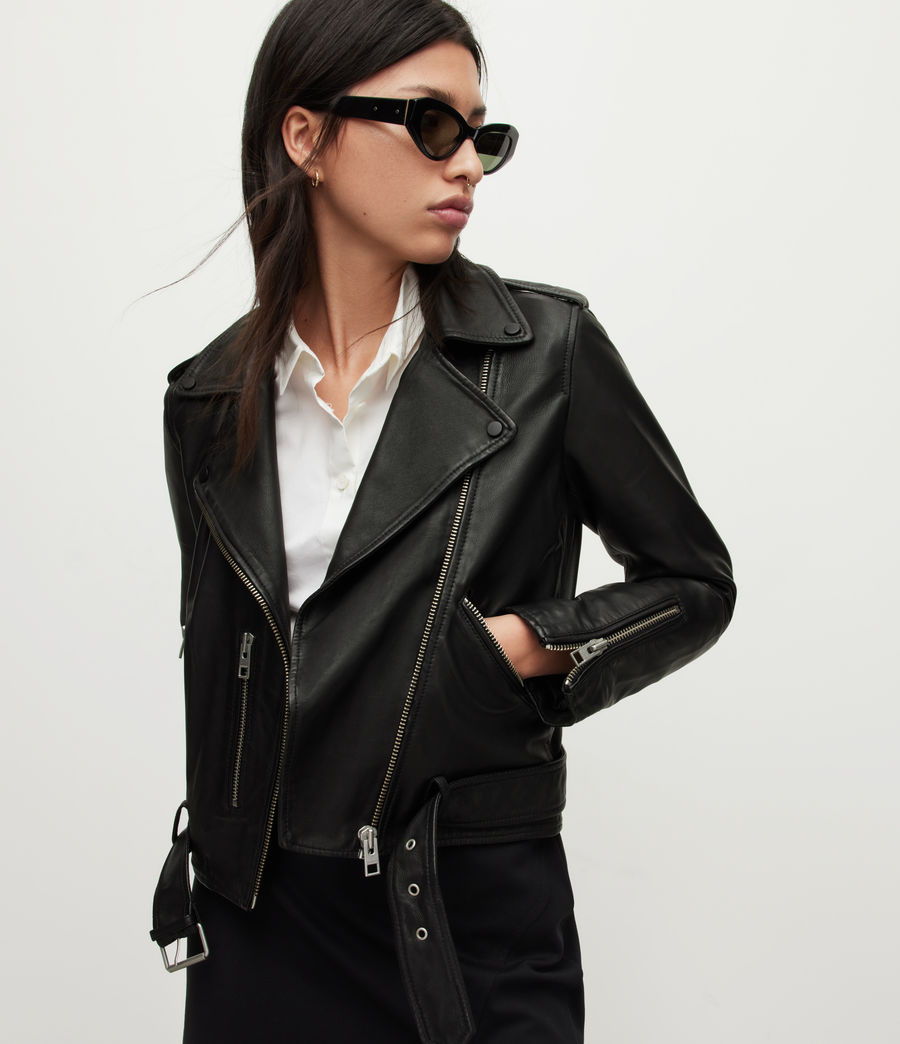 Pick it up in burnt coral or light blue, pair it with your summer tan, and then make a wish that Tom Hardy turns the corner on his motorbike to pick you up.
If you want to steer clear of leather then Zara has a great faux suede pale pink biker that is worth a look.
And I promise you, you will never feel the need to don a dodgy summer jacket again.